Shareholder, Chair, Corporate Department
Overview
As chair of Parker McCay's corporate department, Mariel understands the practical realities and industry pressures facing her business clients. Descending from a multi-generational family of New Jersey entrepreneurs, she understands that the success of an organization depends on its ability to plan for the future. Combining her life experience in a South Jersey family business with the knowledge she has gained through the array of matters she has handled and clients she has counseled, her practical advice is a central focus of her advice to clients. Often acting as general counsel for her clients, Mariel works alongside business owners and their C-level employees to develop efficient business processes to protect, prevent, and solve the challenges businesses face.
When issues arise, Mariel endeavors to think creatively to construct practical solutions to complex legal challenges tailored to the client to effectively suit their needs. She offers insights into transactions, develops effective approaches to negotiations, formulates the most productive strategies and uses all resources at her disposal to protect and defend the interests of her clients. Mariel often advises and consults clients to think and plan ahead of the problems, to avoid the hassle of "cleaning up" after it is too late.
Honors & Awards
Recipient, NJBiz's 2019

Best 50 Women in Business Award

Recipient, SJBiz's 2019 "20 Under 40"
Recipient, Burlington County Regional Chamber of Commerce and Burlington County Times, Class of 2017 Emerging Leaders
Professional Activities
New Jersey State Bar Association

Chair, Casino Law (May 2012-May 2013)
Officer (May 2010-May 2013)

Pennsylvania Bar Association
Burlington County Bar Association
Atlantic County Bar Association
Community Activities
National Association of Women Business Owners, South Jersey Chapter (NAWBO-SJ)
Burlington County Women's Advisory Council
Rancocas Woods Business Association
American Red Cross, South Jersey Chapter

Former Member, Board of Directors
Experience
Experience
Mariel has secured favorable outcomes for her clients across all industries. Certain of the most notable representations are summarized below.
Outside Corporate Counsel
Represent and advise various companies in the Southern New Jersey region through all aspects of the business life cycle, including business formation, growth and investment strategy, and wind down and dissolution processes.
Advise companies across various industries, including global logistics, supply chain solutions, fleet management, risk management, insurance, financial and banking, real estate development, technology, life sciences, healthcare companies, general contractors, academic health systems, marketing design industry, special interest and lobbying, and gaming, on all business related and legal issues.
General Counsel to a solo entrepreneur in the medical and biotechnology industries in Southern New Jersey.
General Counsel and advisor to supply chain logistics management companies in Southern New Jersey.
Advisor to nationally-recognized residential real estate affordable, mixed-use, military and student housing developer.
General Counsel to various private, family-owned equity investment companies.
Business Transactions
Routinely counsel various sized companies through various mergers and acquisitions, including asset and equity interest purchase agreements and advice related to structure, diligence, risk, liabilities, obligations, and financing.
Advise family owned, leading general contractor business in South Jersey in various private investments in diverse industries.
Conducted full diligence review for leading academic health system in connection with a potential acquisition.
Advise and counsel start up and development stage companies, including life sciences companies, in all aspects of early stage growth, including private funding and equity investments.
Counseled owners of dialysis facilities in drafting and negotiations of documents related to joint ventures.
Commercial Real Estate
Negotiated and drafted equity investment and acquisition of New Jersey casinos.
Represented the Seller in a $20 million asset sale of two dialysis facilities to nationally recognized dialysis provider.
Represented the Seller in the $20 million asset sale of a nursing facility in Cherry Hill, New Jersey.
Negotiated and drafted various purchase agreements for land condominium acquisitions in Camden, New Jersey.
Advised clients through Garden State Growth Zone (GSGZ) & Urban Renewal PILOT agreement processes.
Negotiated and drafted Grow NJ tax credit purchase agreements.
Represented equity investor in entity Acquisition of a $65 million student housing development in Boston, Massachusetts, including purchase, refinancing, and corporate reorganization.
Finance
Represent lenders and borrowers in secured lending and bank financing transactions, including asset based lending, letters of credit, and syndicated facilities.
Represented joint venture borrower in connection with $155 million syndicate financing for the construction and operation of office tower commercial space in Camden, New Jersey.
Represented affordable housing borrower in $37 million construction financing for mixed-use residential apartment complex in Camden, NJ.
Counseled client and negotiated $10 million liquidity support facility in connection with guarantee obligation.
Represented Borrower/Purchaser in acquisition and financing of $17 million multi-tenant office building in Camden, NJ.
Represented Borrower in refinance of existing credit facility $27 million credit facility and $8.4 million construction loan amendment.
Corporate Governance and Compliance
Draft formation documents, operating agreements, by-laws, partnership agreements, stock restrictions agreements, buy-sell agreements, and other governance documents.
Draft and negotiate restrictive covenants, including non-compete and non-solicitation agreements, for C-level employees and owners.
Draft and advise clients on privacy policies and other various compliance policies.
Routinely advise boards of directors, board committees, individual directors, stockholders, and members on fiduciary duties, obligations and liabilities, corporate governance and compliance programs, conflict of interest issues, and obligations relating to specific transactions.
Corporate Leasing
Routinely represent landlords and tenants in the negotiation and drafting of commercial leases, including commercial office space, retail space, and building and rooftop structures, including billboard and rooftop structure leases and all of the commercial retail leases for one of the world's most recognized casino brands.
News
News & Speaking Engagements
Webinar: Small Business Toolkit for Reopening

June 18, 2020

|

1:00 p.m.

CCSNJ Small Business Council

Webinar: Reopening and PPP Loan Forgiveness

Parker McCay and Workplace HCM

Webinar: Navigating Covid-19 - Part 2: What We've Learned about Families First and CARES

April 9, 2020

|

10:00 a.m.

Parker McCay and Workplace HCM

Webinar: Navigating the Uncertainty of Covid-19

April 3, 2020

|

11:00 a.m.

CCSNJ Small Business Council

Webinar: Navigating Covid-19 - Your Top Business and Employment Questions - Answered!

March 25, 2020

|

4:00 p.m.

Parker McCay and Workplace HCM

"Building a Better Insurance Program: A Seminar on the Latest Trends in Construction and Development"

October 15, 2019

|

9:00 a.m. to 12:30 p.m.

Conner Strong & Buckelew

New Jersey Business and Industry Association

Contract Basics for Non-attorneys

June 14, 2019

|

8:00 a.m. to 10:00 a.m.

Gloucester County Chamber of Commerce

May 31, 2019

|

7:45 a.m. to 12:00 p.m.

Chamber of Commerce Southern New Jersey

Mariel Giletto and Susan Hodges to present at the Women's Business Workshop

October 19, 2018

|

8:00 a.m. to 11:00 a.m

Mariel J. Giletto to be a panelist at the 2018 NAWBO Academy for Public Service

National Association of Women Business Owners (NAWBO)

Corporate Department Chair, Mariel Giletto to give CLE

December 18, 2017

|

9:00 a.m. - 4:30 p.m.

National Business Institute (NBI)

Legal Requirements With Which Every Business Must Comply

Chamber of Commerce Southern New Jersey

Mariel Giletto presents NBI CLE on Negotiation Strategies

August 9, 2016

|

9:00 a.m. - 4:30 p.m.

National Business Institute (NBI) Continuing Legal Education for Professionals
Articles
Articles
Parker McCay Blog

,

June 16, 2020

Parker McCay Blog

,

June 5, 2020

Parker McCay Blog

,

May 19, 2020

Parker McCay Blog

,

April 22, 2020

Parker McCay Blog

,

April 16, 2020

Parker McCay Blog

,

April 1, 2020

Parker McCay Blog

,

March 30, 2020

Parker McCay Blog

,

March 27, 2020

Parker McCay Blog

,

March 27, 2020

Parker McCay Blog

,

March 26, 2020

Parker McCay Blog

,

March 26, 2020

Parker McCay Blog

,

March 23, 2020

Parker McCay Blog

,

March 21, 2020

Parker McCay Blog

,

March 20, 2020

Parker McCay Blog

,

March 20, 2020

Parker McCay Blog

,

March 19, 2020

Parker McCay Blog

,

March 19, 2020

Parker McCay Blog

,

March 19, 2020

Parker McCay Blog

,

March 13, 2020

Parker McCay Blog

,

June 12, 2019

Parker McCay Blog

,

June 12, 2019

Parker McCay Blog

,

May 24, 2019

Parker McCay Blog

,

February 19, 2019

Parker McCay Blog

,

December 4, 2018

Parker McCay Blog

,

August 24, 2018

Parker McCay Blog

,

July 31, 2018

Parker McCay Blog

,

July 13, 2018

Parker McCay Blog

,

June 25, 2018

Parker McCay Blog

,

June 19, 2018

Parker McCay Blog

,

June 13, 2018

Parker McCay Blog

,

June 8, 2018

Parker McCay Blog

,

May 29, 2018

Parker McCay Blog

,

May 14, 2018

Parker McCay Blog

,

May 11, 2018

Parker McCay Blog

,

April 10, 2018

Parker McCay Blog

,

March 19, 2018

Parker McCay Blog

,

January 30, 2018

Parker McCay Blog

,

January 9, 2018

Parker McCay Blog

,

September 12, 2017

Parker McCay Blog

,

June 23, 2017

Parker McCay Blog

,

October 17, 2016

Parker McCay Blog

,

March 14, 2016

Parker McCay Blog

,

December 22, 2015
Service Offerings
Service Offerings
Outside Corporate Counsel
Mergers and Acquisitions
Succession Planning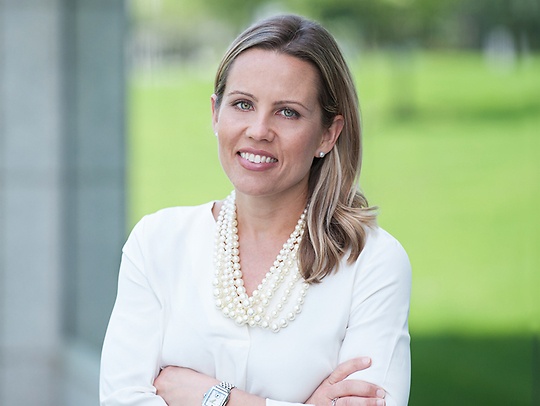 Practice Areas
Clerkships
The Honorable Steven P. Perskie, Superior Court of New Jersey, Atlantic County, Civil Division, and Cape May County, Chancery Division
Education
Villanova University School of Law (J.D. 2006)

Federal Tax Clinic
Environmental Law Journal

Rutgers University, New Brunswick (B.S., Finance, 2002)