Overview
Andrew tries to resolve problems through a collaborative process, one where the different sides work together with mutual respect to hopefully reach a desirable solution. But he is not afraid to take it up a notch and do what it takes to vigorously defend his clients against unreasonable and unacceptable positions.
Education and discipline shape much of his philosophy. As the grandson of a dean of Jilin University who educated future national leaders and a retired Chinese Nationalist Party army general who fought invading armies, Andrew brings a unique perspective to his practice in the area of School Law.
With nearly twenty years of experience in litigation, Andrew has represented a diverse group of clients, ranging from private individuals and companies (including a Fortune 500 national retailer) to public and governmental entities, authorities, and employees, as well as New Jersey school districts and their administrators, staff and employees, in the state, federal and administrative courts. In that time, Andrew has handled a wide range of legal matters, including negligence claims (motor vehicle liability, defective products liability, dangerous conditions of residential/commercial premises, and police and governmental liability), civil rights and unlawful discrimination/employment claims, public and private contract cases, and construction defect and delay claims.
Whether representing them in negligence and tort claims (from premise liability to sexual harassment), special education, anti-harassment, intimidation and bullying (HIB), public employment, public contracting/bids and school construction, and OPRA matters, or giving proactive advice to protect the legal rights or managerial prerogatives of school districts, Andrew is keenly aware of the regulatory, fiscal and administrative constraints under which boards of education operate. Efficient and effective legal services and thoughtful counsel, responsive to the specialized needs of local boards of education, are the hallmark of Andrew's approach to the practice of school law.
Professional Activities
New Jersey State Bar Association
Asian Pacific American Lawyers Association of New Jersey
Community Activities
Raritan Valley Chinese School, Vice-Principal (2010-2011), Principal (2011-2013)
Lebanon Township Recreation Committee, Chairperson and Member (2012 - 2015)
National Association of Consumer Advocates, Co-State Chair for New Jersey (2015)
News
News & Speaking Engagements
Andrew Li to Participate in Mock Board Session at NJSBA Workshop

October 24, 2018

|

12:45 p.m. to 2:00 p.m.

New Jersey School Boards Association

Andrew Li to Present at NJSBA Workshop

October 24, 2018

|

2:00 p.m. to 4:00 p.m.

New Jersey School Boards Assocation

Amy R. Guerin and Andrew W. Li to Present at South Jersey Business Institute

October 9, 2018

|

8:00 a.m. to 10:00 a.m.

Gloucester County Chamber of Commerce

September 14, 2018

|

1:00 p.m.

Elizabeth M. Garcia and Andrew Li to Present at South Jersey Business Institute

July 20, 2018

|

8:00 a.m. to 10:00 a.m.

The Gloucester County Chamber of Commerce and the Burlington County Regional Chamber of Commerce

February 6, 2018

|

9:00 a.m. - 12:00 p.m.

New Jersey Association of School Administrators

Part II: Employment

January 24, 2017

|

9:00 a.m. - Noon

New Jersey School Administrators Education and Research Foundation

Legal Workshop for School Administrators

Mansfield, Springfield & Delanco Administrators Summer Retreat

July 20, 2016

|

9 a.m. - 2 p.m.
Articles
Articles
Parker McCay Blog

,

January 17, 2020

Parker McCay Blog

,

May 30, 2019

Parker McCay Blog

,

October 23, 2018

Parker McCay Blog

,

October 16, 2018

Parker McCay Blog

,

October 12, 2018

Parker McCay Blog

,

August 31, 2018

Parker McCay Blog

,

August 28, 2018

Parker McCay Blog

,

June 22, 2018

Parker McCay Blog

,

May 9, 2018

Parker McCay Blog

,

March 23, 2018

Parker McCay Blog

,

February 23, 2018

Parker McCay Blog

,

February 2, 2018

Parker McCay Blog

,

January 30, 2018

Parker McCay Blog

,

January 26, 2018

Parker McCay Blog

,

January 17, 2018

Parker McCay Blog

,

January 10, 2018

Parker McCay Blog

,

December 13, 2017

Parker McCay Blog

,

November 2, 2017

Parker McCay Blog

,

October 10, 2017

Parker McCay Blog

,

September 18, 2017

Parker McCay Blog

,

August 4, 2017

Parker McCay Blog

,

March 24, 2017

Parker McCay Blog

,

February 23, 2017

Parker McCay Blog

,

November 30, 2016

Parker McCay Blog

,

August 23, 2016

Parker McCay Blog

,

July 29, 2016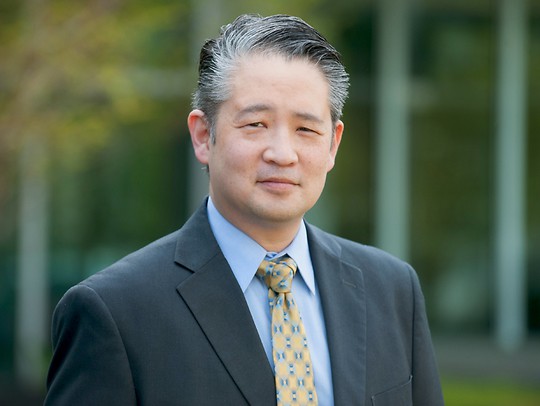 Practice Areas
Education
Tulane Law School (J.D., 1997)
St. John's College (B.A., Philosophy and Mathematics, 1993)
Admissions
New Jersey
U.S. District Court, New Jersey
U.S. Court of Appeals, Third Circuit
U.S. Supreme Court