Overview
Over the course of his extended practice, Ron Morgan has served as the solicitor for numerous municipalities and planning, zoning and joint land use boards throughout New Jersey. His practice areas include:
Commercial, industrial and residential real estate
Zoning, planning and land use
Complex affordable housing compliance and exclusionary zoning litigation under the Mount Laurel doctrine on behalf of both municipalities and developers
Redevelopment and rehabilitation under the Local Redevelopment and Housing Law
Complex prerogative writ litigation
Brownfields development and redevelopment on behalf of local governments, developers and property owners
Federal and state environmental regulation
Tax appeals
Municipal law
Telecommunications law and securing development approvals for new towers and telecommunications facilities
Commercial and residential real estate financing and construction on behalf of institution lenders and developers
Ron is one of New Jersey's few attorneys that specialize in affordable housing compliance under the Mount Laurel doctrine, the Federal Fair Housing Act (FFHA), the New Jersey Fair Housing Act (FHA) and the regulations promulgated by the New Jersey Council on Affordable Housing (COAH). As such, he is frequently appointed as Special Affordable Housing Counsel by municipalities.
He is a frequent guest lecturer and seminar panelist on such topics as land use; affordable housing compliance; local, regional and state planning; sewer and water infrastructure; brownfields development and redevelopment; and residential and commercial real estate development. In December 2013 he gave a seminar to Burlington County Bar Association on Affordable Housing and acted as moderator for a seminar on Affordable Housing for the New Jersey Bar Association. He has also published numerous articles on innovative land use planning.
Professional Activities
New Jersey Bar Association (Land Use, Environmental, Real Estate and Banking Law Sections )
Experience
Experience
Secured thousands of complicated subdivision, site plan, general development plan, planned unit development and telecommunications approvals on behalf of the firm's clients.
Handled intricate class action exclusionary zoning litigation on behalf of developers, property owners and the protected class in the Law and Appellate Divisions of the Superior Court and the New Jersey Supreme Court.
Assisted in the preparation of numerous Master Plans, land use ordinances and affordable housing Fair Share Plans.
Articles
Articles
Parker McCay Blog

,

January 25, 2017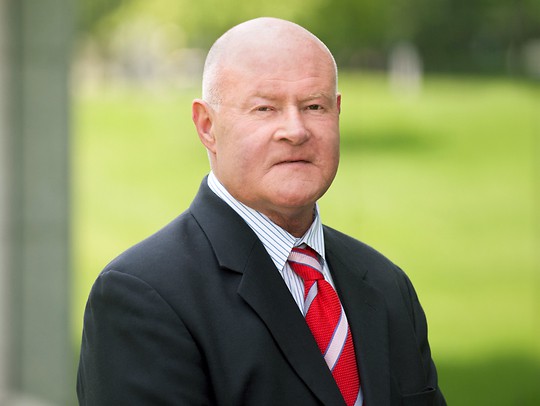 Practice Areas
Education
University of Houston School of Law (J.D., 1977)
Rutgers University (B.A., 1974)
Admissions
New Jersey
U.S. District Court, District of New Jersey
U.S. Supreme Court