Overview
William J. Kaufmann has been practicing law in New Jersey since 1988 and is a life-long area resident. He focuses his practice on municipal and local government law. During the course of his career, Bill has had the opportunity handle a wide array of civil and criminal cases in both the trial divisions and appellate division of the Superior Court of New Jersey as well as in municipal courts throughout New Jersey.
Over the course of the past three decades, he has been a municipal prosecutor, a municipal public defender, a zoning board attorney, a planning board attorney, and a utilities authority attorney. Since January 2001 Bill has been the City Solicitor of the City of North Wildwood, and since February 2015 he has been the appointed Solicitor of the Lower Township Municipal Utilities Authority. Between 2004 and 2017 Bill served as Solicitor of the Wildwood Planning and Zoning Boards for 13 years. During his career, he also has had the opportunity to represent the Borough of Avalon, Middle Township, Egg Harbor Township and the New Jersey Highway Authority. He has served as a hearing officer in Middle Township and Sea Isle City. As a result he has considerable experience in issues and cases pertaining to governmental laws and regulations. Over the past decade he has represented private clients in litigation concerning real estate development, zoning and planning, will contests, real estate tax assessment appeals, property disputes and various business transactions. From 2014 until 2020 Bill was managing attorney at Cafiero & Kaufmann, P.A. in Wildwood, New Jersey.
Bill is a member of the Cape May County Bar Association is a past member of the St. Joseph Regional School Board of Education. In his personal time he enjoys hiking and other outdoor sports and advocates for the adoption of retired racing greyhounds.
He earned his Bachelor of Arts in business administration from LaSalle University in 1984 and his Juris Doctor from the Catholic University of America-Columbus School of Law in 1987.
Community Activities
St. Joseph Regional School Board of Education, Somers Point, New Jersey, Member, 2010-2012
St. Joseph Regional School, Somers Point, New Jersey, Varsity Softball Head Coach, 2007-2008
Jersey Bombats Girls Fastpitch Softball, Egg Harbor Township, New Jersey, 16 & Under Head Coach, 2004-2005
Pleasant Woods Sports Association, Egg Harbor Township, New Jersey, 3rd -5th Grade Soccer Coach, 1993-1995
Experience
Experience
303, Inc. v. City of North Wildwood, 21 N.J. Tax 376 (NJ Tax 2004). Successfully represented municipality in litigation concerning proper interpretation of tax assessment correction of errors statute.
City of North Wildwood v. North Wildwood Taxpayer's Ass'n, 338 N.J. Super. 155, 768 A.2d 262 (Law Div. 2000). Obtained favorable decision on behalf of municipality concerning statutorily mandated election to adopt new form of government.
State v. DiSomma, 262 N.J. Super. 375, 621 A.2d 55 (App. Div. 1993). Decision on behalf of client holding that conviction for refusal to take breathalyzer test could not serve as basis for imposing second offense status when sentencing defendant for later conviction for driving while intoxicated. Recognized in 2011 by New Jersey Supreme Court as controlling law of New Jersey in State v. Ciancaglini, 204 N.J. 597 (2011).
Articles
Articles
Parker McCay Blog

,

June 22, 2021

Parker McCay Blog

,

July 29, 2020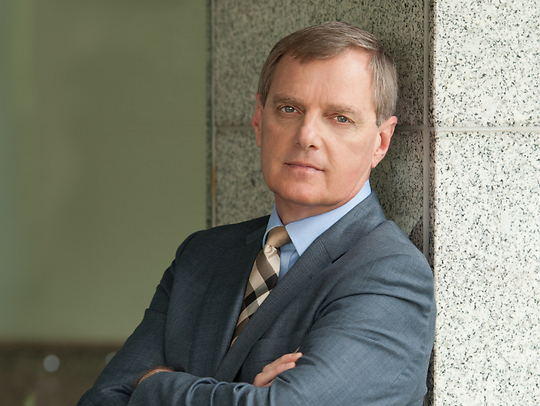 Practice Areas
Education
Catholic University of America - Columbus School of Law (J.D., 1987)

LaSalle University - (B.A. in business administration, 1984)
Admissions
New Jersey Supreme Court – 1988
United States District Court for New Jersey – 1988
United States Supreme Court – 2001