March 13, 2020 | 8:30 a.m. to 3:00 p.m.
Conference Center at Mercer
Event Sponsor: New Jersey School Boards Association
Attorney Bill Morlok and Kellee Statt of Realtime will give a presentation called, "Defending Litigation with Technology" at the Mercer County College Conference Center for the NJSBA Technology Conference. They will be discussing how the use of surveillance, Realtime, e-mail servers, and other modern systems can save districts from baseless law suits.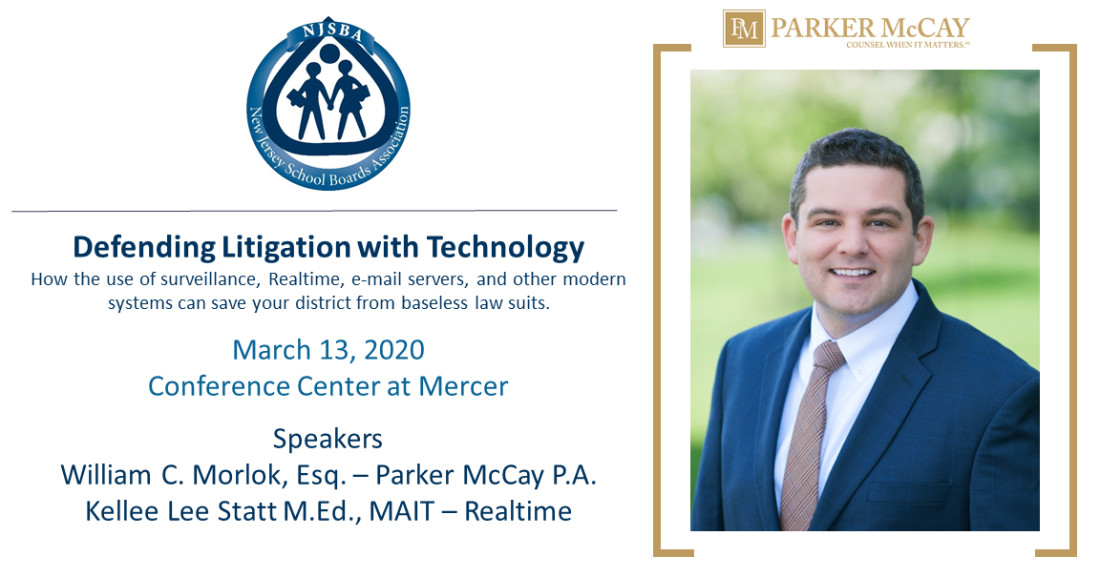 To learn more and register: click here.
Related Information
Attorneys
Practice Areas