March 19, 2020 | 8:30 a.m. to 12:00 p.m.
Triad 1828 Centre, 2 Cooper St., Camden, NJ 08102
Event Sponsor: Parker McCay and Workplace HCM
Join Parker McCay and Workplace HCM for a morning of discussion about corporate and employment laws that all small and medium size businesses should know. Are you up-to-date on the latest employment law changes over the last two years? Do you know what corporate documents are critical to your business? Attend this free workshop to get the latest information from Parker McCay attorneys Mariel Giletto and Susan Hodges. See you there.
Program is FREE with pre-registration by Monday, March 16, 2020:
www.PMSmallBusinessEssentials.Eventbrite.com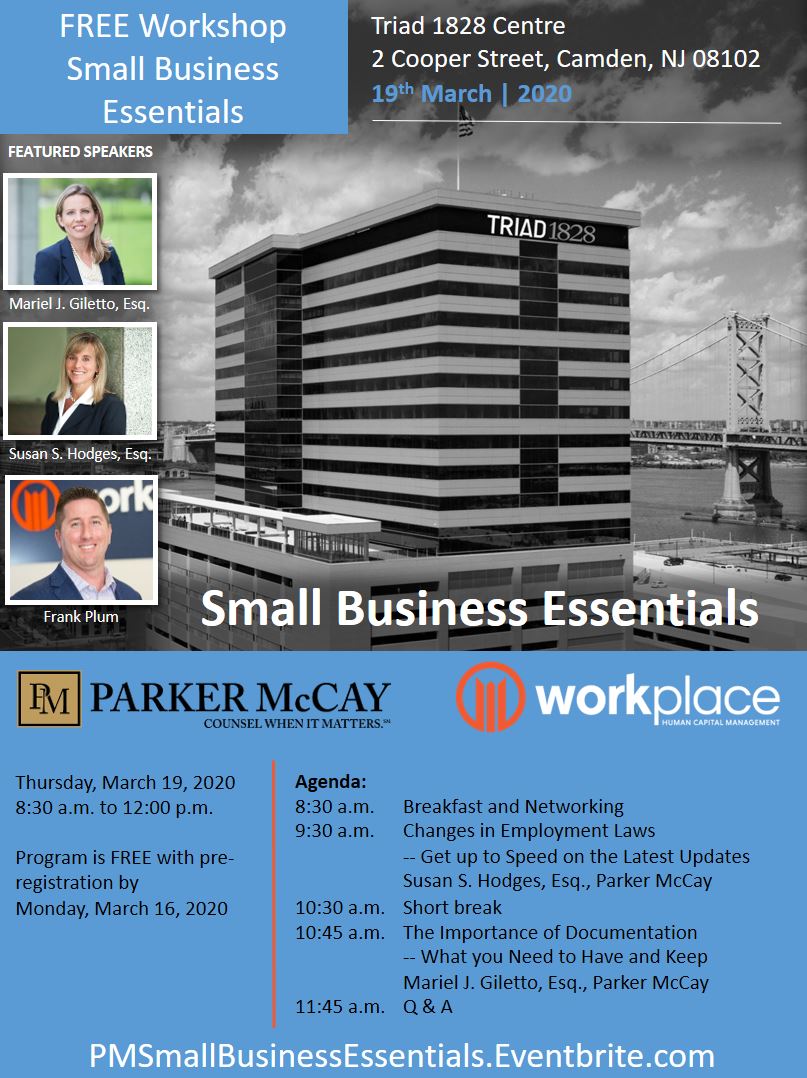 Related Information
Attorneys
Practice Areas