Overview
Dennis Frazier splits his practice between our Environmental and Municipal & Government practice areas. Passionate about the law and advocating for those in their times of need, Dennis uses his acumen and knowledge to navigate the most tenuous areas of the legal process.
Prior to joining Parker McCay, Dennis worked for the United States Attorney's Office, negotiating contracts for expert witnesses and litigation consultants. His knowledge of logistics and the ever-changing landscape of government make him a valuable asset to Parker's Municipal & Government clients. A natural communicator, Dennis enjoys working with people, and truly listening to provide the best solutions possible. His background as a former small business owner provide him with a unique perspective on the clients' potential issues.
Dennis earned his Juris Doctorate from Rutgers Law School, Camden. The Marlton, NJ native is a resident of Collingswood. In his free time he enjoys hiking and physical fitness, and has taken part in several obstacle races.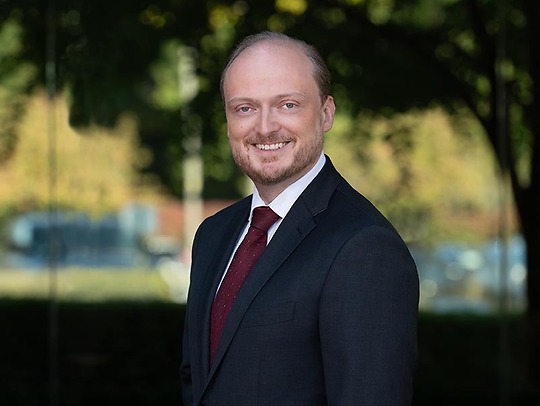 Practice Areas
Education
Rutgers University School of Law- Camden, 2021, J.D.
Villanova University, 2011, Master of Arts, Political Science
Rutgers University- School of Business, 2005, Master of Business Administration, Marketing
Rutgers University, 2002, Bachelor of Arts, Political Science