Overview
Kaitlin McCaffrey is a well-rounded associate who specializes in public schools and education at Parker McCay. Her law school career included work with corporate law, personal injury, toxic torts, and construction litigation.
After completing a Bachelor of Sciences in Mathematical Economics form the University of Delaware, Kaitlin attended Rutgers Law School. During this time, she participated in several clinics and activities that complemented her legal education. The most impactful of these opportunities was a juvenile justice clinic where Kaitlin worked with kids in juvenile detention.
Kaitlin's exposure to courtroom procedures while working with various judges prompted a strong interest in litigation. In law school, she participated in mock trial and trial advocacy. In her graduating year of law school, she received the James J. Manderino Trial Advocacy Award from the Philadelphia Lawyers Association.
After earning her Juris Doctorate in 2020, Kaitlin clerked for the Honorable Marybeth Kramer of the New Jersey Superior Court where she earned a mediation award for most cases settled.
Kaitlin currently resides in Moorestown and enjoys spending time at the beach, staying active, and spending time with her dog and family. She is also an avid fan of the New York Times Sunday crossword puzzles.
News
News & Speaking Engagements
Volunteer UP Legal Clinic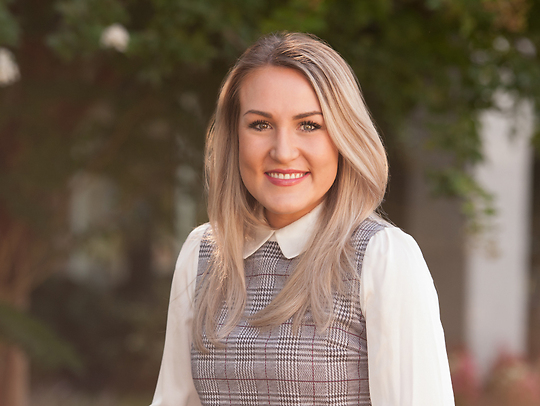 Practice Areas
Clerkships
Law Clerk, Hon. Marybeth Kramer, New Jersey Superior Court, Woodbury, NJ (Aug 2020 - Aug 2021)
Education
Rutgers Law School, Camden, NJ (J.D., 2020)
University of Delaware, Newark, DE (B.S. in Mathematical Economics, 2016)