Overview
Linda Galella has always had a passion for politics and local government. As a result, Linda concentrates her practice in the areas of municipal government, redevelopment, affordable housing, employment, land use/zoning/planning, and government liability.
Linda plays a significant role in a variety of cities and townships throughout New Jersey. She serves as solicitor for Pennsauken Township, Borough of Westville Land Use Board, Mantua Township Land Use Board, Mantua Township Rent Leveling Board, and formerly Hopewell Township. She serves as special redevelopment counsel for the City of Woodbury, Greenwich Township, Borough of Chesilhurst, and the Borough of Clayton. She also serves as conflict solicitor for the Mantua Township Utilities Authority. She has served as a public defender in Mantua Township and a municipal prosecutor in Winslow Township. Since 2005, she has served on the Roster of Civil Division Arbitrators in Gloucester, Cumberland, Salem and Burlington Counties.
Additionally, she serves as Special Counsel for Affordable Housing issues for the Township of Mantua, the City of Brigantine, the Township of Cinnaminson, and the Township of Mount Laurel.
Linda has a wide range of experience defending public entities in sexual harassment lawsuits, discrimination lawsuits, hostile work environment claims, "whistleblower" claims and wrongful termination claims. She has extensive experience defending municipalities in federal and state civil rights claims. She represents clients in state and federal court (including the NJ Appellate Division and the U.S. Court of Appeals for the Third Circuit), the Division of Civil Rights, the EEOC, mediation and arbitration.
Prior to joining Parker McCay, Linda represented a large number of public entities, including civil service municipalities, in all aspects of litigation.
In 2004, she was first elected to the Mantua Township Board of Education. She was reelected to a second term in 2007 and was president for two years. She also served on the Mantua Township Zoning Board of Adjustment for four years. Since 2004, Linda has served as the Parliamentarian of the Mantua Township Democrat Executive Committee. Since 2009, she has served on the Gloucester County Democrat Executive Committee. From 1996-2005, she served on the Board of Directors for the Gloucester County Volunteer Center, a non-profit organization affiliated with Gloucester County College.
Linda lives in Mantua Township, Gloucester County with her husband and two children.
Professional Activities
Gloucester County Bar Association
Burlington County Bar Association
Community Activities
Gloucester County Chamber of Commerce, Board Member (2019 - present)
Mantua Township Democrats Executive Committee
Gloucester County Democrats Executive Committee
News
News & Speaking Engagements
Gloucester County Chamber of Commerce

November 8, 2021

|

9:00 a.m. to 10:30 a.m.

Gloucester County Chamber of Commerce

May 24, 2021

|

9:00 a.m. to 10:30 a.m.

Gloucester County Chamber of Commerce

April 7, 2021

|

8:30 a.m. to 10:00 a.m.

Gloucester County Chamber of Commerce

February 8, 2021

|

9:00 a.m. to 10:30 a.m.

Gloucester County Chamber of Commerce

Southern New Jersey Development Council
Articles
Articles
Parker McCay Blog

,

October 1, 2021

Parker McCay Blog

,

May 21, 2020

Parker McCay Blog

,

January 25, 2017
Opinions and Decisions
Opinions and Decisions
Trafton v City of Woodbury, 799 F.Supp. 2d 417 (D.N.J.2011)
Smith v Twp. of East Greenwich, 519 F.Supp.2d 493 (D.N.J. 2007)
King v County of Gloucester et.al. 483 F.Supp.2d. 396 (D.N.J. 2007)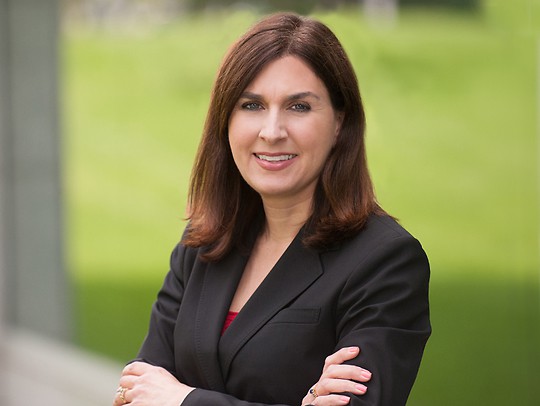 Practice Areas
Education
Widener University School of Law, J.D. 1992, cum laude
Phi Kappa Phi
Phi Delta Phi
Order of the Barrister
Moot Court Honor Society
Saint Joseph's University, B.A. 1989, International Relations
Admissions
New Jersey
Pennsylvania
U.S. District Court, District of New Jersey
U.S. Court of Appeals, Third Circuit