Overview
Teaching comes naturally to School Law Associate Sara Kulp. Throughout her education Sara has volunteered or worked helping others understand complex situations. Whether it was tutoring math in San Diego, CA, serving as a Teaching Assistant for Legal Writing and Constitutional Law classes in law school, or volunteering twice a week at the Center for Family Services Mother/Child Housing in Woodbury, NJ.
She is looking forward to counseling her clients at Parker McCay and offering them the best legal advice for their situation.
Not only is Sara a dedicated teacher, but she is an excellent student as well. Before clerking for Judge Jeannie T. Covert in Superior Court of NJ, she graduated second in her law school class at Drexel University's Thomas R. Kline School of Law. Prior to that, she earned her Master's degree in Special Education from the College of New Jersey and her Bachelor of Arts in Computer-Oriented Math from Rutgers. Her early law career also featured three internships and a stint as a research assistant.
When she is not practicing, Sara enjoys visiting the Jersey Shore with her husband and three children. Sara's pronouns are She/Her/Hers.
Community Activities
Volunteer at Center for Family Services Mother/Child housing in Woodbury, NJ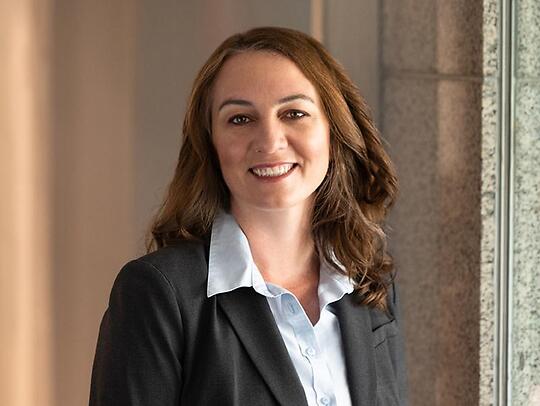 Practice Areas
Clerkships
Honorable Jeannie T. Covert, Assignment Judge for the Burlington Vicinage of the New Jersey Superior Court
Education
Thomas R. Kline School of Law (J.D. - 2021)
College of New Jersey (M.A. - 2006)
Rutgers University (B.A. - 2002)
Admissions
New Jersey
US District Court, District of New Jersey