Overview
Mohammad Shaiful Kashem concentrates his practice in the area of public finance.
A need for diversity and inclusive representation in law inspired him to pursue a career as an attorney. Specifically, after witnessing the difficulty his Muslim and South Asian community experienced when in need of legal assistance, he committed himself to law school with a passion to give back to his community and assist those in need. He knew he wanted to be a lawyer when a member of his local mosque needed help with a legal issue, but did not have the means or know anyone who could help him. Being fluent in both Bangla and English, Shaiful knew he could help members of the Bangladeshi community in various ways with a degree in law.
In law school, he, along with a few other Muslim law students, revived the Muslim Law Students Association in Camden and was an active member of the South Asian Law Students Association as well. He also participated in the Expungement Clinic, which made him understand the importance of the role attorneys play in helping clients navigate a very unfamiliar system. As he continued to work toward his law degree, he also interned at the District Court of New Jersey under Magistrate Judge Karen Williams in Camden where he was further exposed to settlement conferences, pre-trial motions, and other court proceedings.
In 2020, Shaiful earned his Juris Doctor from Rutgers Law School. He also has a Bachelor of Arts in political science from Rutgers University-Camden. Following his legal education, he gained experience as a judicial law clerk while working with the Honorable Christine Allen-Jackson in the Gloucester County Superior Court.
Shaiful currently resides in Gloucester Township, New Jersey. He is a huge cinephile and loves to watch movies with a critical eye. As an avid trivia fan, he likes to unwind after a long work day by watching Jeopardy.
News
News & Speaking Engagements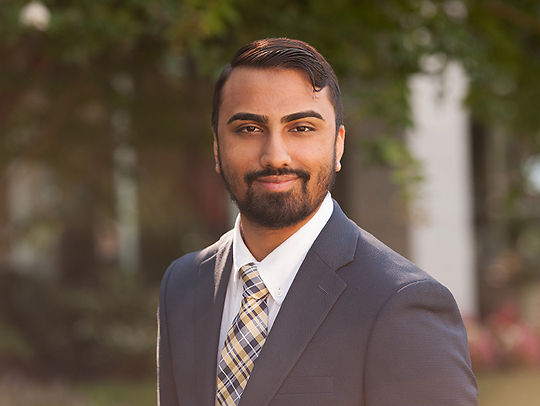 Practice Areas
Clerkships
Judicial Law Clerk, Hon. Christine Allen-Jackson, Gloucester County Superior Court - Criminal Part (Aug 2020 to Aug 2021)
Education
Rutgers Law School, Camden (Juris Doctorate, 2020)
Rutgers University, Camden (B.A. in Political Science, 2017)