Overview
Retired New Jersey Supreme Court Justice Faustino J. Fernandez-Vina has tried cases to verdict in every one of New Jersey's 15 Superior Court Vicinages. His time as a trial lawyer, Superior Court Judge, and New Jersey Supreme Court Justice, positions him as an ideal mentor to the young practitioners of the firm. Following an 18 year judicial career, he brings a breadth of knowledge, experience and objectivity that he can impart to both new attorneys and experienced litigators.
Fernandez-Vina was appointed to the Superior Court bench by then Gov. James McGreevey on July 16, 2004. He was the first Latino nominated to the Superior Court from Camden County and sat in the Civil Division of the Camden Vicinage. He moved to the Family Division in 2006 and was named Presiding Judge of the Civil Division on Feb. 1, 2007. Chief Justice Stuart Rabner named him Assignment Judge of the Camden Vicinage on Jan. 11, 2012.
While on the bench, Justice Fernandez-Vina served on a number of committees, including the Supreme Court Ad Hoc Committee on the Code of Judicial Conduct and the Supreme Court Civil Practice Committee.
Fernandez-Vina was nominated to the Supreme Court by Gov. Chris Christie on Sept. 30, 2013 and was sworn into office on Nov. 19, 2013 following confirmation by the State Senate.
Prior to being appointed to the bench, Justice Fernandez-Vina spent ten years as an associate with John Spence, Jr.'s office in Haddonfield. He practiced at Capehart and Scatchard from 1993 to 1998. In 1998 he joined the firm then known as Kelley Wardell & Craig in Haddonfield, where he stayed until his appointment to the bench in 2004. While in private practice, he served on the District IV Ethics Committee, the Supreme Court Committee on Character and the Supreme Court Committee on Jury Selection.
From 2001-2003 he served as Chair of the New Jersey State Bar Association's (NJSBA) Civil Trial Bar Section and is a former Executive Committee member of the Section. He is also a member of the Burlington County and Camden County Bar Associations.
Fernandez-Vina resides in Barrington and can be spotted attending high school football games of his alma mater, Haddon Heights High School, where he played guard and linebacker.
Honors & Awards
Chair, Civil Trial Bar Section, New Jersey State Bar Association (2001-2003)
Professional Activities
New Jersey State Bar Association
Camden County Bar Association
Burlington County Bar Association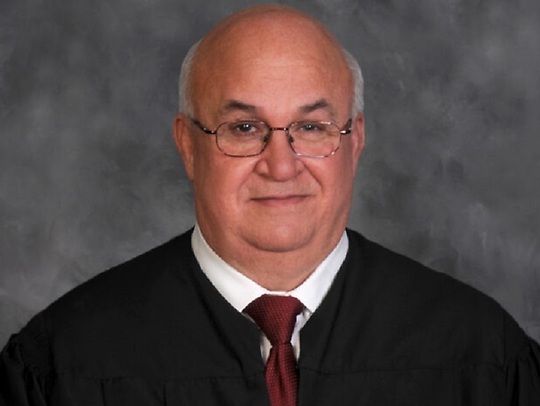 Education
Rutgers University School of Law, Camden (J.D. 1978)
Widener University (B.A. 1975)