Overview
Following a distinguished 26-year career with the New Jersey Office of the Attorney General, Jill Mayer joins Parker McCay to support our clients across a variety of practice areas, including Municipal and Government. In addition to supplementing various practice areas, Jill will lay the foundation and build out a comprehensive Corporate Compliance practice area. Her ethical, fair, creative, and practical approach to law and problem solving will provide an indispensable asset to the firm.
In 2019, Jill was appointed by Governor Philip Murphy to serve as the Acting Camden County Prosecutor where she worked for over two years. As Acting Prosecutor, she managed the second largest county prosecutor's office in the state and was the chief legal advisor to over 37 municipal police departments. During her time there Jill collaborated with multiple federal, state, and local agencies and cultivated strong ties with the United States Attorney's Office.
Before her time as the Acting Camden County Prosecutor, Jill served as an Assistant Attorney General and Deputy Director of the Division of Criminal Justice of the Attorney General's Office. There she supervised the Specialized Crimes Bureau, whose focus was on investigating money laundering, complex theft matters, financial crimes, environmental crimes, labor investigations, and casino related crimes. She also collaborated with a variety of outside agencies including the Division of Gaming Enforcement, the Environmental Protection Agency, Alcohol Beverage Control Commission, and the New Jersey Department of Labor. Jill also managed the Organized Crime & Racketeering Bureau, focusing on narcotics, wiretap, and gun trafficking cases. In addition to those duties, Jill directed the Attorney General Shooting Response team, which oversaw all officer-involved shootings that occurred throughout the state. She held several other positions in the Attorney General's Office earlier in her career including Specialized Crimes Bureau Chief, Senior Counsel in the Gangs and Organized Crime Bureau, and Deputy Attorney General in the Casino Prosecutions Bureau.
Over her acclaimed career, Jill was nominated and confirmed to be a New Jersey Superior Court Judge and received both the Career Service Award and the Excellence in Law Enforcement Award from the New Jersey Office of the Attorney General.
Jill earned a Bachelor's Degree in Political Science at Dickinson College followed by attending Widener University School of Law where she earned her J.D in 1994. Upon graduating law school, she clerked for the Honorable Albert J. Garofolo, Judge of the Superior Court of New Jersey, Atlantic County, New Jersey.
Professional Activities
New Jersey State Bar Association
Camden County Bar Association
News
News & Speaking Engagements
Articles
Articles
Parker McCay Blog

,

April 6, 2023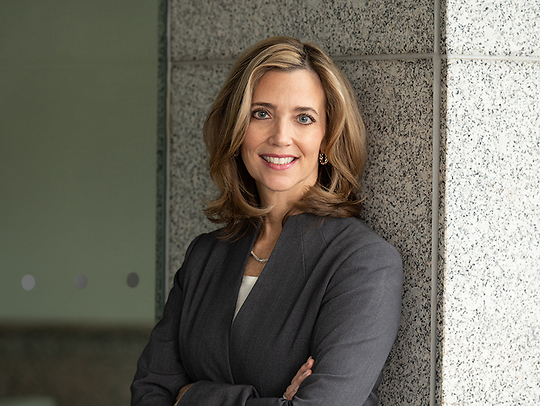 Practice Areas
Clerkships
Honorable Albert J. Garofalo, Superior Court of New Jersey
Education
Widener University School of Law (J.D. - 1994)
Dickinson College (B.A - 1990)