Overview
Patrick Wesner has extensive experience in mortgage default servicing litigation.
In his litigation practice, Patrick represents both residential and commercial banks and lenders, along with numerous mortgage loan servicers. He has experience in foreclosure, loan restructuring, and lien priority disputes. He also defends lenders and servicers against affirmative claims brought under the Truth in Lending Act (TILA), Real Estate Settlement Procedures Act (RESPA), Fair Credit Reporting Act (FCRA), and the Fair Debt Collection Practices Act (FDCPA).
Patrick has successfully represented numerous clients' appellate rights in matters before the Pennsylvania Superior Court.
From 2000 to 2006, while attending law school in the evening, Patrick was employed full time as a Probation and Parole Agent with Philadelphia's First Judicial District. His prior legal practice includes assisting pharmaceutical corporations in large-scale discovery matters relating to class action lawsuits.
In his spare time, Patrick enjoys assisting his sons' baseball, cross-country and track and field teams.
Opinions and Decisions
Opinions and Decisions
CitiMortgage, Inc. v. Barbezat, 131 A.3d 65 (Pa.Super.2014)
Financial Freedom Senior Funding Corp. v. Laudenslager, 2012 WL 4497140 (Pa. Super. June 12, 2012)
U.S. Bank, N.A. v. Hazlett, 2013 WL 11264479 (Pa. Super. June 28, 2013)
Wilmington Trust v. Samuel S. Reid, 2013 WL 11255620 (Pa. Super. August 12, 2013)
Bank of New York Mellon v. Stafford, 2014 WL 10920394 (Pa. Super. May 27, 2014)
Bayview Loan Servicing, LLC v. Naz, 2015 WL 6167320 (Pa. Super. April 29, 2015)
Bank of New York Mellon v. Roman, 2015 WL 7078612 (Pa. Super. June 3, 2015)
CitiMortgage, Inc. v. Novotny, 2015 WL 7738143 (Pa. Super. December 1, 2015)
Nationstar Mortgage LLC v. Puhl, 2015 WL 8668107 (Pa. Super. December 14, 2015)
Deutsche Bank Trust Co. Americas v. Banks, 2016 WL 688891 (Pa. Super. February 19, 2016)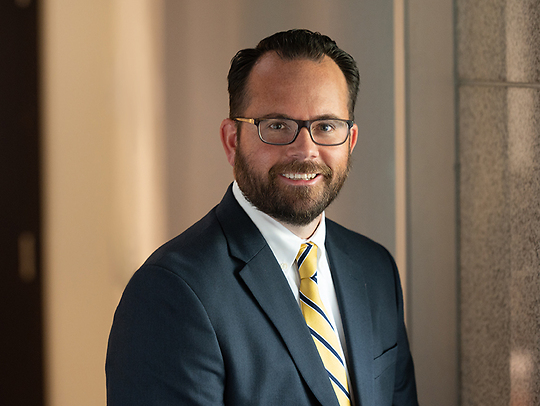 Practice Areas
Education
Widener University School of Law (J.D. 2006)

Widener University (B.A. Criminal Justice, 2000)
Admissions
New Jersey
Supreme Court of Pennsylvania
U.S. District Court, District of New Jersey
U.S. District Court for the Eastern District of Pennsylvania
U.S. District Court for the Middle District of Pennsylvania