October 9, 2017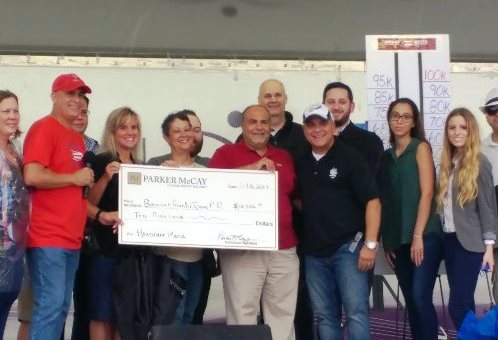 After holding a fundraising drive in the office last week, Parker McCay employees presented a check for $10,000 to the Boricuas from New Jersey Para Puerto Rico Hurricane Relief Fund at Von Nieda Park in Camden on Sunday, October 8.
The law firm of Parker McCay matched employee gifts allowing "United for Puerto Rico" to meet their goal of $100,000 to assist residents in Puerto Rico struggling in the aftermath of Hurricane Maria. Like so many other New Jersey workplaces, many employees expressed concerned for family, friends and the extended community in need.
Parker McCay is committed to making a meaningful difference in the community and regularly participates in charitable drives and activities as part of the firm's Corporate Social Responsibility Program.