Legal Basics of Doing Business in New Jersey
May 3, 2021 | 5:30 p.m. to 6:30 p.m.
Event Sponsor: Burlington County Regional Camber of Commerce
Join Burlington County Business Connect - a virtual, monthly series - to get tips and tricks to start and grow your business in Burlington County. Shareholder Mariel Giletto will participate in the May 4th session at 5:30 p.m. to give the Business Brief, "Legal Basics for Doing Business in NJ."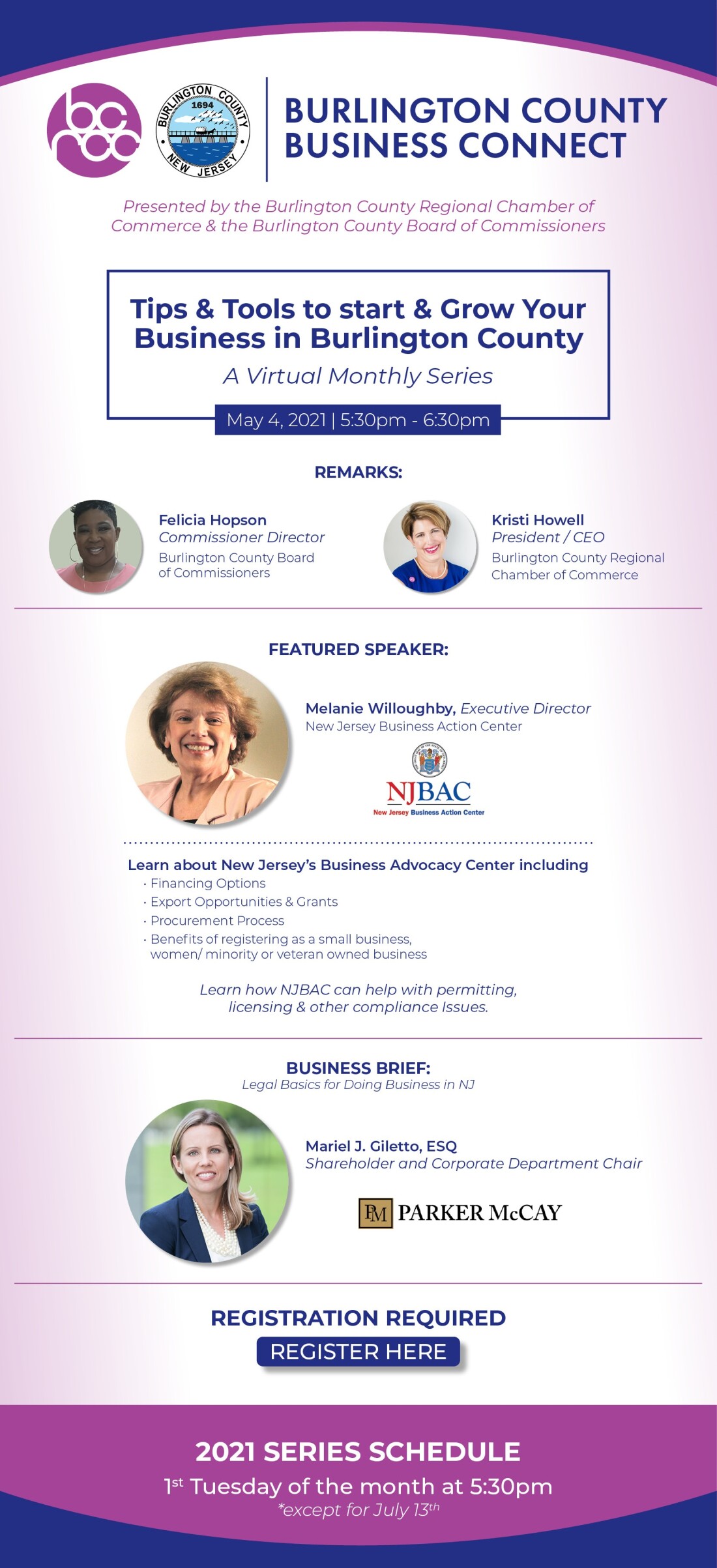 Related Information
Practice Areas