Overview
As a tax attorney with over 30 years of experience, Irving Finkel practices in the area of federal taxation in connection with public finance. His experience in this field is in depth and highly diversified and includes financings for government facilities, exempt facilities and 501(c)(3) financing. Since joining the firm in 1991, Irv has represented conduit borrowers and issuers involved in federal tax controversies regarding tax exempt bonds before the Internal Revenue Service. He has obtained favorable private letter rulings on noteworthy issues, negotiated closing agreements, and initiated VCAP applications.
He serves as a tax consultant to law firms located in New York and Texas acting in the capacity of bond counsel and as counsel to issuers and borrowers in federal tax controversy matters.
Irv has served as a frequent panelist and member of the Steering Committee at the Bond Attorney's Workshop.
Professional Activities
American Bar Association (Tax Section, Committee on Tax-Exempt Financing)
National Association of Bond Lawyers
Pennsylvania Association of Bond Lawyers
Experience
Case Studies
December 2018

Our Public Finance attorneys acted as Co-Bond Counsel to the Delaware River Port Authority in connection with the issuance of $700,505,000 aggregate principal amount of Revenue Bonds.

2015

Served as bond counsel to the Gloucester County Improvement Authority in connection with the financing of the completion of various capital improvement projects for Rowan University on the University's main campus in Glassboro, New Jersey.

May 18, 2015

Served as Bond Counsel to the County of Burlington in connection with the issuance by the County of its General Obligation Bonds, the proceeds of which were utilized by the County to finance the costs of construction of various capital improvements and acquisition and installation of equipment in and for Burlington County.

April 25, 2013

Earned The Bond Buyer's National Healthcare Financing "Deal of the Year" award for our representation in connection with the largest higher education merger in U.S. history.

August 15, 2012

In one of the first transactions of its kind in the State of New Jersey, Parker McCay served as Bond Counsel to The Camden County Improvement Authority in connection with the issuance of lease revenue bonds to finance the costs of certain energy savings and conservation improvements and equipment installed and operated on the campus of the Camden County Technical Schools.
News
News & Speaking Engagements
Articles
Articles
Parker McCay Blog

,

January 16, 2018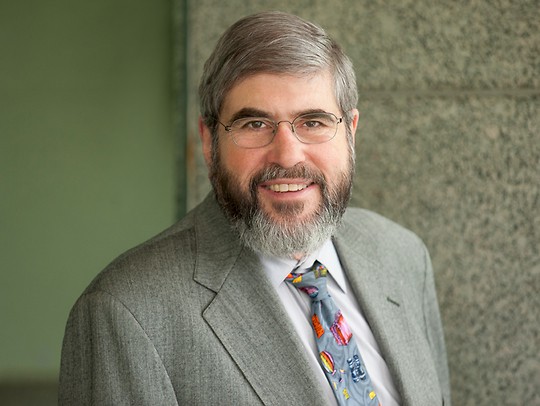 Practice Areas
Education
Brooklyn Law School (J.D., 1975)
New York University School of Law, Graduate Division (Master of Laws in Taxation, 1977)
Admissions
Colorado
New Jersey
New York
Pennsylvania
U.S. District Court, District of New Jersey
U.S. Tax Court