Overview
Amy Guerin's versatility as an attorney who can fill multiple roles comes from her early background in public policy as well as years spent as a sole practitioner who focused on all aspects of school and municipal law, labor and employment law and civil rights.
Amy is a seasoned public advocate who has been working with school districts and municipalities for more than a dozen years in capacities such as labor attorney, solicitor/special counsel, policy director, spokesperson and school board member. Her private practice was focused on school law, special education, and labor and employment matters. Prior to opening her firm, Amy practiced law with a suburban Pennsylvania firm that specializes in representing educational entities. Prior to that, she was the Philadelphia School Reform Commission's first Policy Director where she was responsible for developing policy, supervising outside counsel, overseeing government relations, and managing the Commission's quasi-judicial duties. In fact, Amy overhauled the Commission's student expulsion practices and was responsible for two major public policy taskforces on charter school issues.
She has conducted numerous internal investigations into all manners of alleged student and employee misconduct, defended school district and municipal disciplinary decisions, routinely represented school boards and municipalities before both judicial and administrative law bodies, advised on Constitutional issues that impact school operations, and similar work.
She has been a CLE instructor/guest faculty at the Pennsylvania School Solicitors Association and the Pennsylvania Bar Institute, and served for two years on the Burlington Township Board of Education.
Professional Activities
New Jersey Bar Association
Pennsylvania Bar Association
Member, Burlington County Library Foundation (Jan 2015 - present)
Chair of the Women's Business Forum (2015)
Chair of the Women in Business Committee, Burlington County Regional Camber of Commerce (Nov 2014 - present)
Member, Burlington Township BOE (2009-2011)
Community Activities
Legal Services of New Jersey, pro bono attorney
Support Center for Child Advocates, volunteer guardian ad litem
News
News & Speaking Engagements
What You Need to Know about Compensation, Benefits, and Leave Laws

October 29, 2021

|

10:00 a.m. to 11:00 a.m.

Keep Your Business Out of Court: Minimizing Your Legal Exposure as Employees Return to Work

September 17, 2021

|

8:00 a.m. to 10:30 a.m.

Chamber of Commerce of Southern New Jersey

Technology in the Workplace: Top 10 Issues for School District Employers

January 30, 2020

|

10:30 a.m.

New Jersey Association of School Administrators

Amy R. Guerin and Andrew W. Li to Present at South Jersey Business Institute

October 9, 2018

|

8:00 a.m. to 10:00 a.m.

Gloucester County Chamber of Commerce

Elizabeth Garcia and Amy Guerin at 2018 Tri-State HRMA Conference

May 3, 2018

|

10:30 a.m. - 11:45 a.m.

Tri-State HRMA Conference

The Intersection of OPRA, School Technology and the Law

January 26, 2018

|

1:30 p.m. - 2:30 p.m.

New Jersey Association of School Administrators

Employment and Labor attorney, Elizabeth Garcia, to host NJBIA Webinar

December 6, 2017

|

11:00 a.m. to 12:00 p.m.

NJBIA

May 19, 2017

|

10:45 a.m.-11:45 a.m.

NJASA/NJAPSA Spring Leadership Conference 2017

Current Cyber Threats and District Responses

April 4, 2017

|

9:00 a.m. - 12:30 p.m.

New Jersey Association of School Administrators

Complimentary Seminar for the Human Resources Professional

March 30, 2017

|

9:00 a.m. - 12:00 p.m.

Garcia and Guerin to Present at Tri-State HRMA Legal Symposium

November 15, 2016

|

7:30 a.m. to 12:30 p.m.

Tri-State HRMA

Legal Workshop for School Administrators

Mansfield, Springfield & Delanco Administrators Summer Retreat

July 20, 2016

|

9 a.m. - 2 p.m.

Amy Guerin at the NJASA's 34th Annual Spring Leadership Conference

May 12, 2016

|

1:15 p.m. - 2:15 p.m.

New Jersey Association of School Administrators

Elizabeth Garcia and Amy Guerin at 2016 Tri-State HRMA Conference

May 5, 2016

|

1:30 p.m. - 3:00 p.m.

Tri-State HRMA Conference

Amy Guerin - Social Media and First Amendment Rights at NJSBA Program

April 2, 2016 and April 16, 2016

|

2:00 p.m.

New Jersey School Boards Association
Articles
Articles
Parker McCay Blog

,

February 23, 2017

Parker McCay Blog

,

October 14, 2016

Parker McCay Blog

,

February 11, 2016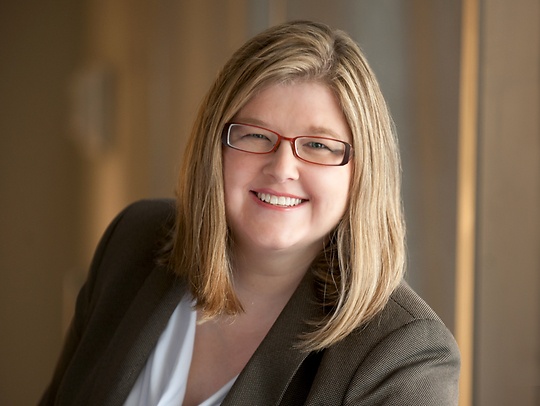 Practice Areas
Education
Temple University Beasley School of Law (J.D., January 2005)
Boston College (B.A. Political Science, May 1998)
Admissions
New Jersey
Pennsylvania
Third Circuit Court of Appeals
U.S. District Court for the Eastern District of Pennsylvania and the District of New Jersey