Overview
Christopher Orlando focuses his practice in governmental, project redevelopment law and renewable energy development.
Nationally recognized in police reform, this well-respected and sought-after resource will assist the firm's governmental clients as they work to transform local law enforcement. Additionally, Christopher has experience in a multitude of disciplines including alternative energy, redevelopment, and local government. He will add his expertise to existing practice areas and will develop and expand new opportunities for the firm.
His most recently held dual roles as county counsel for Camden County and as executive director of the Camden County Improvement Authority ("CCIA") have given him experience with all aspects of highly regulated industrial governmental projects, including legal challenges and development hurdles. Christopher has over fifteen (15) years of experience working with government in private practice as well as the public sector. Beginning his career in private practice, he had the opportunity to develop the legal framework for the creation of the Camden County Metro Police Department ("Metro"), replacing the Camden City Police Department.
He left for the public sector when he was appointed to the role of county counsel for Camden County. As county counsel, Christopher worked closely with Metro leadership to develop rules, regulations, and standard operating procedures that focused on crime reduction through winning the trust and confidence of Camden City residents by prioritizing community policing and introducing a state-of-the-art de-escalation training programs. The emphasis on community policing and de-escalation training has made Metro the national standard for 21st century policing.
In addition to his duties as county counsel, over the past four (4) years Orlando served as executive director of the Camden County Improvement Authority ("CCIA"). Asked to oversee the CCIA on an interim basis, he was tasked with revitalizing the agency. During his tenure as executive director, he transformed the organization into a successful development authority with multiple active and planned development projects throughout Camden County, providing the CCIA with sustained financial success.
Mr. Orlando will practice out of the firm's Camden, New Jersey office. He received his law degree from Rutgers University School of Law in 2005 and his Bachelor of Arts in sociology from Boston University in 2000.
Professional Activities
NJ State Bar Association
Camden County Bar Association
News
News & Speaking Engagements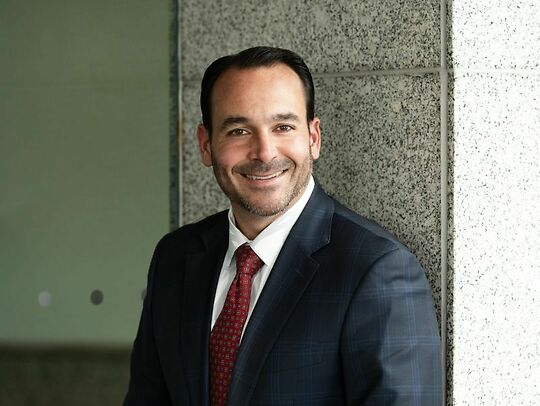 Practice Areas
Clerkships
Served as a judicial law clerk to the Honorable F.J. Fernandez-Vina, Justice of the New Jersey Supreme Court -- while sitting as a trial court judge for the New Jersey Superior Court, Camden County Vicinage.
Education
Rutgers University School of Law – Camden, J.D., 2005

Boston University - B.A. Sociology, 2000