Overview
Whether it's a client's first or one hundredth real estate transaction, Matthew knows how to make clients comfortable from the beginning to end of a deal. He is experienced with both the corporate and real estate sides of the process and loves to help clients achieve their goals.
Matthew grew up being regularly exposed to the legal process, as his father was an expert witness in securities cases. During a college internship with a law firm, he was able to see properties and projects first hand and learn about real estate rules and other intricacies of different jurisdictions. This experience confirmed and strengthened his keen interest in real estate law.
As he worked his way through law school, he developed a passion for the more transactional work. He began his career practicing both corporate and real estate law and found the uniqueness of each deal personally rewarding. Helping clients achieve successful outcomes also means watching communities grow and transform, and that's what makes practicing real estate law so meaningful for Matthew.
Matthew engages with the firm's clients, including businesses small and large, developers, public entities, lenders, and non-profits, to help find creative and practical solutions to the complex challenges they face when undertaking a real estate transaction. He understands the stresses of real estate development, financing, entity formation and has the ability to help clients navigate the process smoothly.
In his most recent position before joining Parker McCay, he assisted clients with various aspects of commercial real estate transactions including the purchase, sale, lease, financing, survey and title, and conveyance of several properties. Prior to that, he worked in Wilmington, Delaware assisting clients with the formation and governance of corporate entities, as well as providing opinions regarding the corporate aspects of real estate transactions.
Originally from Los Angeles, Matthew now resides with his wife, son and daughter in Abington, Pennsylvania. His hobbies include being an unwavering fan of the Anaheim Ducks and Los Angeles Lakers, fantasy sports, and traveling with friends and family.
Honors & Awards
Villanova Environmental Law Journal – Staff Writer of the Year 2015 - 2016
News
News & Speaking Engagements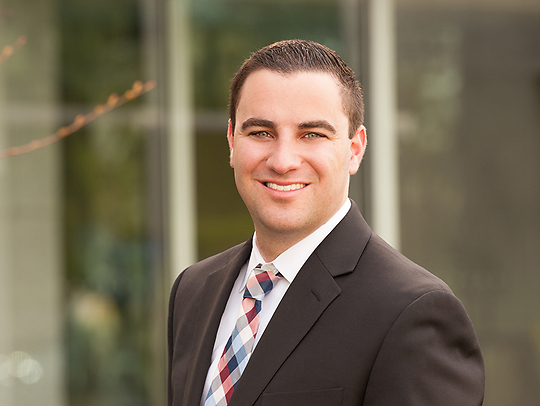 Practice Areas
Education
Villanova University Charles Widger School of Law, 2017, J.D.
Villanova University, 2014, B.A. in economics and criminal justice