This is Going to Cost Money: Chapter 44 and Compensatory Education
May 12, 2021 | 9:00 a.m. to 10:00 a.m.
School law attorneys Bill Morlok and Emily Schrank will present to the guests of the New Jersey School Boards Association's Spring Education Symposium. Their school finance topic will cover Chapter 44 and compensatory education.
If you are attending this popular, virtual event, please be sure to register for this informative session.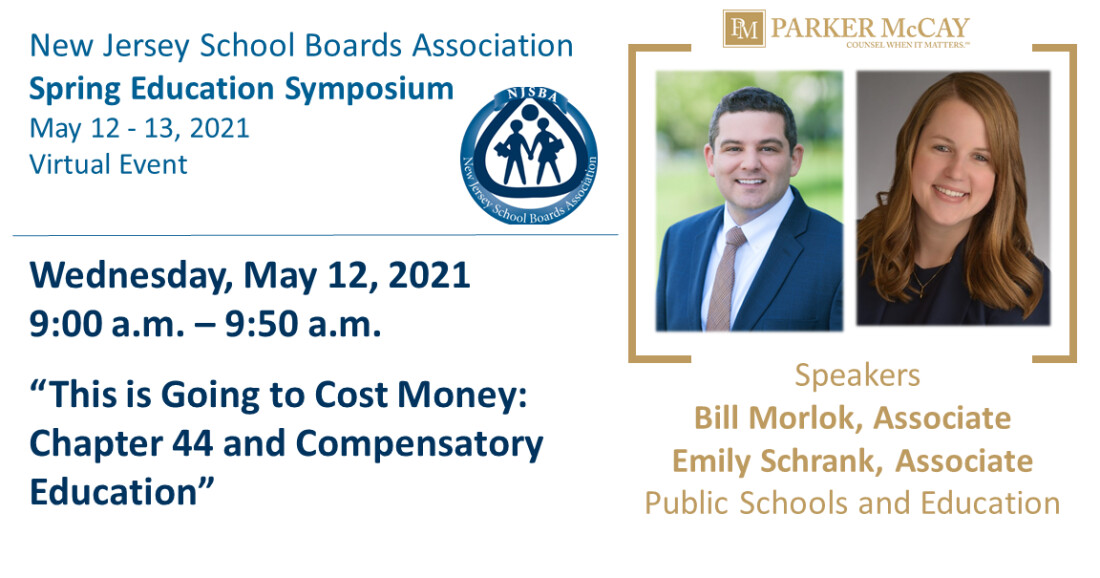 Related Information
Attorneys
Practice Areas