Shareholder, Chair, Municipal & Government
Overview
As a member of the firm's Executive Committee, John concentrates his practice in the areas of municipal law, governmental defense litigation, land use and redevelopment. He has represented public entities, as well as land use applicants, his entire career. He regularly represents national clients in processing development applications before land use boards. He also represents dozens of public entities in defending class action lawsuits, police liability claims, constitutional law challenges, and various other actions against public entities.
John has specialized in local government law for 35 years, with experience in tort claims, municipal litigation and appeals, affordable housing, employment law, municipal tax appeals, redevelopment law, eminent domain, transfer of development rights, real estate, the Open Public Records Act, the Open Public Meetings Act, land use, and entitlements, Green Acres and County Open Space programs, NJDEP regulatory law, and virtually all sections of Titles 40 and 40A of the New Jersey Statutes.
John has lectured to Joint Insurance Fund organizations, police associations, and on behalf of the New Jersey State League of Municipalities, the New Jersey Association of Counties, and the New Jersey Institute for Continuing Legal Education on such topics as federal constitutional law issues, suits brought under 42 U.S.C. Section 1983, the New Jersey Tort Claims Act, Transfer of Development Rights legislation, "Pay to Play" issues, class action lawsuits and the daily operations of local government.
Honors & Awards
2015 recipient of the Martin L. Haines Award, the Burlington County Bar Association's highest honor
2011 recipient of the Michael A. Pane Award, given by the New Jersey State League of Municipalities and the New Jersey Institute of Local Government Attorneys (NJILGA)
2010 recipient of the Fred G. Stickel Award issued by the NJILGA for excellence in local government law and the highest commitment to ethics
One of the first-ever recipients of the International Municipal Lawyers Association Amicus Service Award. The award recognizes lawyers who have done exemplary work to protect and advance local government interests.
Recipient of the Robert W. Criscuolo Award, presented annually by the Burlington County Bar Association to a young attorney committed to the legal profession and the community.
Professional Activities
New Jersey State League of Municipalities (Associate Counsel)
New Jersey Institute of Local Government Attorneys (President, 2019-2020)
International Municipal Lawyers Association (Third Circuit Regional Vice President, 2007-Present; New Jersey State Chair, 1996-2007)
Burlington County Bar Association (served two terms as a trustee)
New Jersey Planning Officials
Community Activities
Virtua Health Foundation Board of Trustees: 2019

Samaritan Healthcare & Hospice: Board of Trustees, Immediate Past Chairman (2016-2018); Trustee (2009 to 2015)
Burlington County Chamber of Commerce: Board of Directors (2014-Present)
Church of St. Isaac Jogues, Evesham, NJ: Founding Trustee (1996-Present)
Crossroads Runaway Program Inc.: Past President; Board of Directors
Whitesbog Preservation Trust: Board of Trustees and President of the Board
Pemberton Alumni Scholarship Fund: Founder and President
Experience
Experience
Serves as Municipal Attorney in three municipalities in Burlington County, and has previously served as Township Attorney to four other municipalities in Burlington County.
Successfully argued cases before the New Jersey Supreme Court, Appellate Division, and Trial Courts; the Third Circuit United States Court of Appeals, and Federal District Courts of New Jersey.
Successfully argued for the dismissal of a wrongful death/excessive force claim against a local municipality and five (5) police officers in Federal Court, which was upheld by the Third Circuit United States Court of Appeals.
Represented a potential class of ninety-nine (99) municipalities in the State of New Jersey in successfully convincing the Federal District Court to dismiss a Civil Rights lawsuit arising from municipal ordinances regulating public intoxication, which decision was affirmed in a published decision by the Third Circuit United States Courts of Appeals, McMullen v. Maple Shade Twp., 643 F.3d 96, 98 (3d Cir. 2011).
Secured land use approvals, tax advantages, and other entitlements for national clients building millions of square feet of warehouse and commercial space in New Jersey.
Handled over one thousand (1,000) tax appeals at both the county tax board and tax court levels, in a wide range of areas, including but not limited to residential properties, shopping centers, industrial furnace facilities, golf courses, banks, warehouses and numerous other commercial, office and industrial properties.
News
News & Speaking Engagements
Professional and Ethical Obligations of Municipal Attorneys

"Ethics: Who is the Municipal Client and What is the Municipal Attorney's Responsibility?"

April 1, 2019

|

11:00 a.m. - 12:00 p.m.

International Municipal Lawyers Association

John C. Gillespie to present at NJLM Orientation for Municipal Officials Who Are Newly Elected, Reelected, or Experienced

New Jersey State League of Municipalities

Parker McCay Attorneys to Present CLEs at NJLM Conference, Nov 13-15

New Jersey League of Municipalities

April 13, 2018

|

7:00 a.m. to 9:00 a.m.

Catholic Business Network of South Jersey
Articles
Articles
Parker McCay Blog

,

March 13, 2018

Parker McCay Blog

,

January 25, 2017
Opinions and Decisions
Opinions and Decisions
Federal Court Decisions
Township of Bordentown v. Federal Energy Regulation Commission, 903 F.3d 234 (3d Cir. 2018; Precedential).
McMullen v. Maple Shade Twp., 643 F.3d 96, 98 (3d Cir. 2011)
Patterson v. Strippoli/Borough of Lindenwold, 639 Appx. 137
Patterson v. Strippoli/Borough of Lindenwold, 2014 U.S. Dist. LEXIS 153120 Civil Action No. 12-cv-04688-RBK-KMW
Gunter v. Lumberton Township, et al, 2013 U.S. APP. LEXIS 15735 (3d Cir.); Civil Action No. 07-cv-4839-NLH-KMW
D.O. ex rel. C.O. v. Borden, Civil No. 10-cv-2339 (NLH)(AMD), 2011 U.S. Dist. LEXIS 35443 (D.N.J. March 31, 2011)
McMullen v. Maple Shade Twp., Civil No. 08-2902 (RBK/JS), 2009 U.S. Dist. LEXIS 100191 (D.N.J. Oct. 28, 2009)
In Re: World Trade Center Disaster Site Litigation, 2008 U.S. App. LEXIS 6222 (U.S. Court of Appeals – Second Circuit: Amicus Curiae Brief on behalf of the International Municipal Lawyers Association in support of the positions of the City of New York)
832 Corp., Inc., et al v. Gloucester Twp., 404 F. Supp. 2d 614 (U.S. D.N.J., 2006) View
Sinclair v. Maple Shade Twp., 905 F. Supp. 208 (D.N.J. 1995) View
State Court Decisions
Kean Federation of Teachers v. Morell, Board of Trustees of Kean University and Kean University, a body corporate and politic, 233 N.J. 566 (Amicus Brief on behalf of New Jersey State League of Municipalities and New Jersey Institute of Local Government Attorneys) (2018)
In The Matter of The New Jersey State Firemen's Association Obligation to Provide Relief Application Under The Open Public Records Act (Jeff Carter), 230 N.J. 258 (2017)
Branin v. Collingswood Borough Custodian, 2015 WL 11348182 (App. Div. 2016)
In The Matter of The New Jersey State Firemen's Association Obligation to Provide Relief Application Under The Open Public Records Act (Jeff Carter), 443 J. Super. 238 (App. Div. 2015)
Obchinetz v. Township of Maple Shade, et al, 2015 N.J. Super. Unpub. LEXIS 1524
Paff v. New Jersey State Firemen's Ass'n, 431 N.J. Super. 278 (App. Div. 2012) (Association subject to OPRA) View
Berardi v. Pemberton Township, 2013 N.J. Super. Unpub. LEXIS 1869 (App. Div. 2013)
Fay v. Township of Medford, et al, 423 N.J. Super. 81 (Law Div. 2011) (approved for publication October 31, 2011) View
City of Atlantic City v. Zacharias Trupos, et al, 201 N.J. 447 (Amicus Brief on behalf of New Jersey Institute of Local Government Attorneys) View
Cinnaminson Township v. Bertino & Fantasy Gifts, et al, 405 N.J. Super. 521 (App. Div. 2008) View
Centex Homes, LLC v. Township Committee of the Township of Mansfield, 372 N.J. Super. 186 (Law Div. 2004) View
Newberry v. Township of Pemberton, 319 N.J. Super. 671 (App. Div. 1999) View
K.D. v. Bozarth, 313 N.J. Super. 561, 568 (App. Div. 1998), cert. denied 156 N.J. 425 (1998) View
Estate of Richard I. Wood, III v. Township of Florence, et al., 302 N.J. Super. 371 (App. Div. 1997) View
Brinkley v. Western World, et al., 292 N.J. Super. 134 (App. Div. 1996) (brief submitted on behalf of New Jersey State League of Municipalities as amicus curiae) View
Keuerleber v. Township of Pemberton, 260 N.J. Super. 544 (App. Div. 1992) View
Madden v. Delran Township, 126 N.J. 591 (1992) View
State v. Owczarski, 236 N.J. Super. 52 (Law Div. 1989) View
Cinnaminson Motel Owner's Association v. Township of Cinnaminson, 231 N.J. Super. 163 (Law Div. 1987) View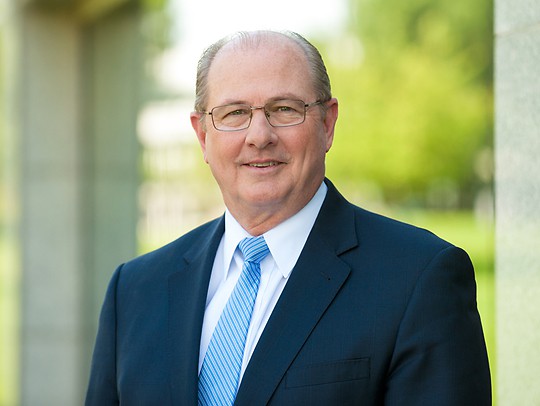 Practice Areas
Education
Villanova University School of Law (J.D., 1980)
Trinity College, Connecticut (B.A., 1977)
Admissions
New Jersey
U.S. Supreme Court
U.S. Court of Appeals, Third Circuit
U.S. District Court, District of New Jersey
U.S. District Court, Southern District of New York