Shareholder & Chair, Insurance Defense
Overview
The son of a first generation Italian American and a Southern storekeeper's daughter, Brooks DiDonato and his two siblings learned from an early age that life's core values are hard work, honesty, loyalty and a commitment to the community. They were taught that if you are going to do something do it right, a trait that Brooks, now a shareholder, passes along to the young attorneys he mentors.
During his formative years growing up in Mercer County, Brooks discovered a love of politics, argument and debate. After law school, he was recruited and hired by one of the then largest law firms in the state before arriving at Parker McCay in 1992. At the firm, he worked for the Honorable Marc Baldwin (Ret.) before Judge Baldwin moved on to the Superior Court Bench. Under Judge Baldwin's tutelage, Brooks worked on smaller matters involving automobile, homeowner's and farm insurance defense litigation, but soon graduated to a full case load and trial practice involving complex claims in those areas, as well as commercial liability, municipal liability and civil rights litigation under 42 U.S.C. § 1983. He now represents insured, self-insured and governmental entities in state and federal trial and appellate litigation involving claims for personal injury, property damage, emotional distress, damage to reputation, products liability and violation of rights guaranteed under State and Federal Law and Constitutions.
Brooks has represented clients in such matters before the Superior Court of every county in New Jersey, the Appellate Division, the United States District Court for the District of New Jersey, the Third Circuit Court of Appeals and the United States Supreme Court. Brooks also provides litigation counseling and oversight services to select clients involved in significant litigation who have had defense counsel appointed by their insurance company. In this role, he strives to ensure that assigned defense counsel have the benefit of his independent analysis of the claim and his input as to the strategy in defending same, while providing the client with up to dates and reports regarding the status of the litigation and any potential impact on their assets or business operations. He ensures client interests are being considered first and foremost, and that they are adequately represented in situations where conflict may arise with primary or excess insurer(s).
Brooks understands the importance of client reporting requirements, responsiveness to clients' needs, questions and concerns and works to build a personal and professional relationship to ensure that the client feels confident and comfortable with his representation of their insureds, entities, employees and constituents. Clients are invited to reach out to him via correspondence, phone and email, and, if requested, will be given Brooks' personal cell number so they can reach out via call or text at any time should an urgent matter arise.
When not working, Brooks first and foremost enjoys the company of his family and friends, particularly his wife and daughter. He is also an avid bow hunter and fly fisherman, and is a fan of all Philadelphia sports teams. Brooks' pronouns are He/Him/His.
Professional Activities
Burlington County Bar Association (Former Chairman, Civil Practice Section of the Bench and Bar Committee)
District III B Ethics Committee (Former member)
New Jersey Defense Association (Former South Jersey Regional Vice President)
New Jersey State Bar Association
Experience
Experience
Represented the Burlington County Board of Chosen Freeholders in the matter of

Albert Florence v. Burlington County Board of Chosen Freeholders, et. al.

, a class action lawsuit by current and former inmates at the Burlington County Jail claiming that a policy of strip searching all inmates prior to admission to the general population of the jail violated their Fourth Amendment Right against unreasonable search and seizure.

In landmark victories in both the Third Circuit Court of Appeals and the United States Supreme Court, Brooks succeeded in changing the Nation's law to allow jails to strip search all inmates, even those arrested for minor offenses, prior to being admitted to the general population of the jail. In so doing, he secured the dismissal of the class action suit against his client by 4000 past and present inmates.
After successfully representing the defendant before the District Court and the Third Circuit Court of Appeals in the matter of

Paulino v. Burlington County Board of Chosen Freeholders

, Brooks opposed plaintiff's Writ of Certiorari in the United States Supreme Court. As a result, the prisoner's claims for failure to protect and the provision of inadequate medical care following his assault by three other inmates contrary to his rights under the Due Process Clause of the Fourteenth Amendment were dismissed.

Brooks recently had a claim for False Arrest, False Imprisonment and Malicious Prosecution dismissed on summary judgment in the United States District Court in the matter of

Williams v. City of Trenton, et al.

That decision was subsequently affirmed by the Third Circuit Court of Appeals.

In a recent Excessive Force case in the United States District Court in the matter of

Wiggins v. City of Trenton,

the plaintiff abandoned all claims after pre-trial motions were heard, a jury picked and opening statements were made. That case was actively litigated for more than a year, including the taking of seven depositions and the exchange of significant paper discovery, prior to the trial.
News
News & Speaking Engagements
Brooks DiDonato to present at NBI Live Seminar

October 11, 2018

|

9:00 a.m. to 4:30 p.m.

National Business Institute

Brooks DiDonato to speak at NBI Seminar

November 11, 2016

|

9:00 a.m. to 4:30 p.m.

National Business Institute (NBI)

Brooks DiDonato to present CLE Seminar

June 10, 2014

|

9:00 a.m.

National Business Institute

Shareholder Brooks DiDonato to Join Panel on Civil Rights Discussion

Lockheed Martin
Publications
"Current Issues Impacting Insurance Defense Practice in New Jersey" (2005)
"Introduction of Evidence at Trial" (2011)
"Advanced Police Liability Claims" (2014)
"Bad Faith Claims against Insurers" (2014-2017)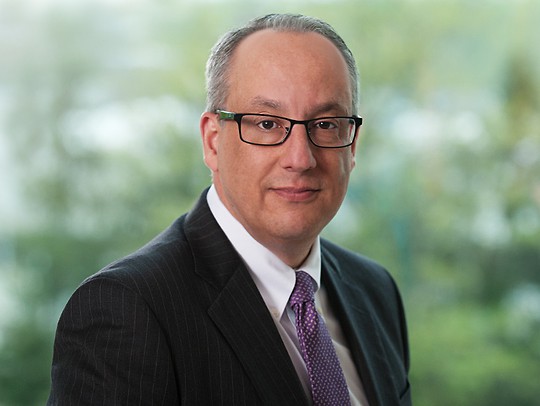 Practice Areas
Education
Dickinson School of Law (J.D., 1990)
Stockton State College (B.A., Political Science, 1987)
Admissions
New Jersey
Third Circuit Court of Appeals
U.S. District Court, District of New Jersey
U.S. Supreme Court