What You Need to Know about Compensation, Benefits, and Leave Laws
October 29, 2021 | 10:00 a.m. to 11:00 a.m.
Our employment law attorneys recently presented to the CCSNJ's Small Business Council about basics in employment law, but we have more topics to cover!
Small business owners must comply with the law to avoid costly litigation. With all the new laws and confusing changes to existing laws, it can be hard to keep up!
Attorneys Susan Hodges and Amy Guerin will break things down for you. In this FREE WEBINAR, we will cover:
(1) Compensation and Benefits -- (including the Equal Pay Act)
(2) Leave Laws
Keep your small business out of court! Join us and let's go back to basics!
To register -- Contact Sherri Smith at shsmith@parkermccay.com. You will then receive an invitation to the webinar.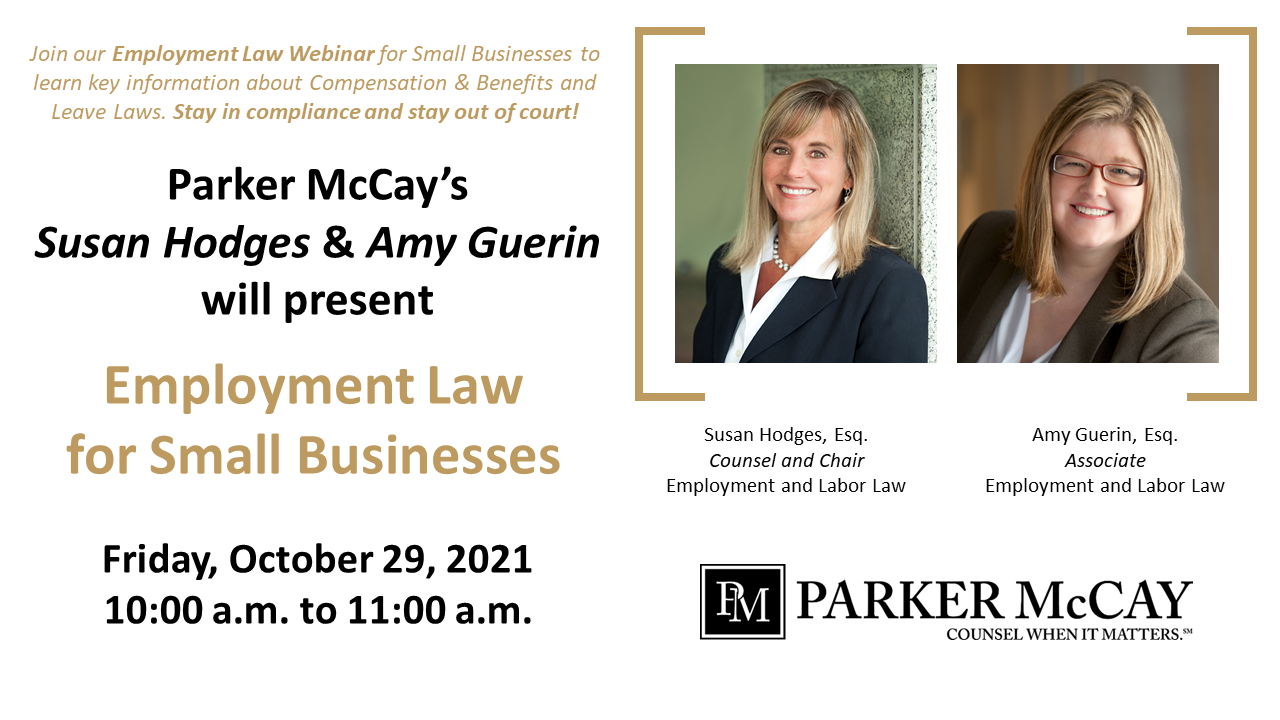 Related Information
Attorneys
Practice Areas