June 10, 2021 | 9:00 a.m.
Event Sponsor: NJASBO
Please join Susan Hodges and Lumberton BOE's Mark Leung at NJASBO's (virtual) annual conference as they discuss the effect the pandemic had on negotiations this past year and how boards managed the negotiations process from start to finish.
Click here to register.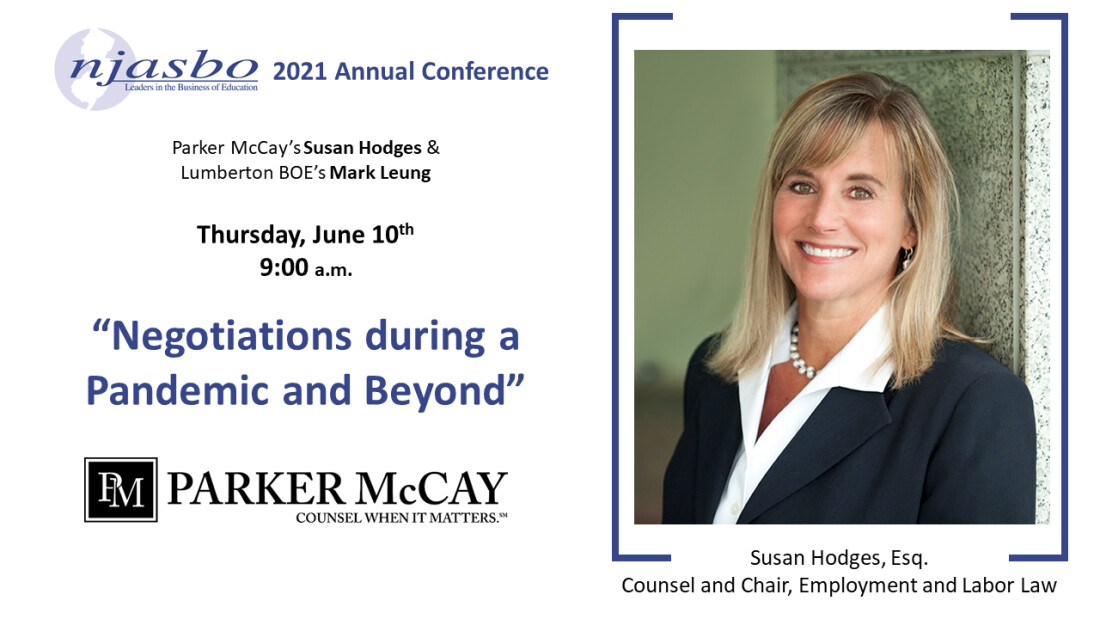 Related Information
Attorneys
Practice Areas